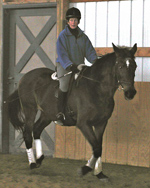 Bay Bunny
Bunny is the grande dame of New Moon Farm. She will be 32 this year! But she is in great shape for an old lady. Jane makes sure she gets regular exercise and all the supplements (and treats) she needs.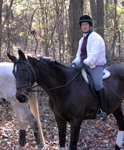 This is Jane and Bunny on our November trail ride.


Bunny is ridden at least 3 times per week. She has a wonderful canter!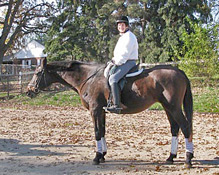 Getting ready for a trail ride.