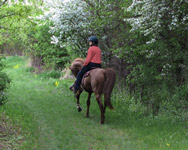 Manhattan's Chantilly Lace, "Lacy"
Lacy is a Saddlebred mare. She hadn't done much trail riding before she came here. But Ginnie likes to spend as much time as she can on the trails.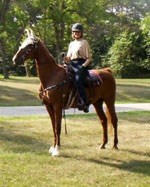 This is Ginnie on Lacy in the park.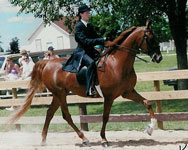 This is Lacy is "the good old days" when she was a a true show horse.