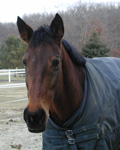 Tula
Tula is an appendix quarter horse. She was bred to race but never did. Tula loves to jump and Sherry takes her over downed trees on the trails.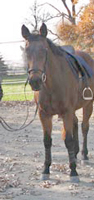 Every weekend when there's no snow on the ground you can find them on the trails in the park.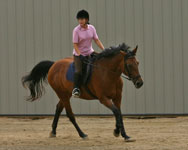 This is Sherry riding Tula in the outdoor arena.