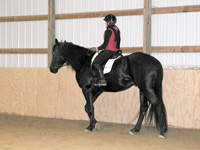 Lessons
are available to boarders or students who have their own horses. I specialize in adult beginners and use dressage principles to teach both horse and rider balance and relaxation.
Outside instructors are welcome but must show proof of insurance.
Training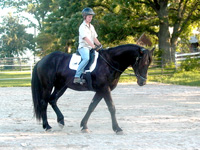 Currently, I can offer training assistance only to boarders. We don't have the facilities to take in horses for training and with 11 horses to take care of, I no longer have time to travel.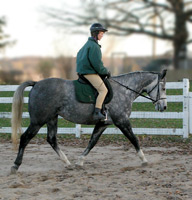 MoonDancing 1991 - 2001